Life is really strange and tiring
when you found you are at a turning end
with mind that stir without an end
and all you look for, no where to be seen
When you try to look for a little comfort
that you try hard to hold on to
and all you find was someone just like you
it's really hard to find sunshine..only shadows in all views
Well, I'll try hard to cope
to do more of righteous each day
but when the night comes,
it's all blank and failure I assumed
Then I just think and keep busy
make more money, and have fun
life will be shinier as I thought
look for the brighter side in living each day
But no one cares and no one sees me
no one notices what happpening
maybe their heart they're empty
or maybe they don't want it to be ....
If I could, I would help them too
no matter how hard it will be
for I know I care for them dearly
in life this kind may not always comes by
But I know someone is calling
someone that really cares
His precious Word that keep me alive
in my heart He'll always be
He show me life is full with hope
and shower me with His unfailing love
each day will fill with glory
as I open my heart's door for Him
Now I'm filled with love, joy and gladness
As I'm walking with HIM each day
I will worship and adore Him
As I read His Word and feel Joy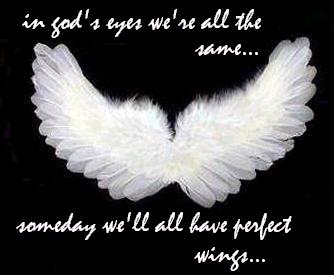 John 15:9-13
"As the Father loves me, so I also love you. Remain in my love. If you keep my commandments, you will remain in my love, just as I have kept my Father's commandments and remain in his love. 'I have told you this so that my joy may be in you and your joy may be complete. This is my commandment: love one another as I love you.